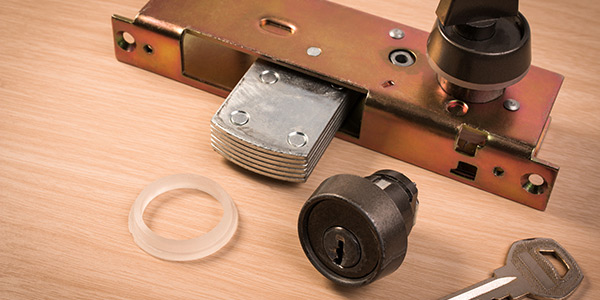 Few things are more inconvenient than lost keys and damaged locks, and when your safety is involved, the immediate and skilled service of a locksmith becomes imperative. We offer prompt and reliable service as your residential, commercial and auto locksmith in White Bear Lake, MN, so you can get your daily life back on track. We are proud to use only the latest top-of-the-line products, including:
Safes
Keys
Locks
Full door latch protectors for inswing and outswing doors
We've honed our talent and expertise over our more than 30 years of experience to provide you with skilled key duplication and lock repair and installation. We're proud to offer a variety of lock and key-related services, including the following:
Lock rekeying, repair and installation: Whether you're installing a new lock for added safety or your existing home, business, auto or motorcycle lock requires replacement, upgrading, rekeying or repair, we provide impeccable services to ensure your safety and to give your property lasting value.
Safe repair and installation: We offer a large range of safes for durable safekeeping in your home or business;  We also provide skilled repair on safes that have suffered damage or wear too.
Car, house and business open-ups: Getting locked out of your car, house or business can be inconvenient and even dangerous. We offer same-day and emergency services to get you safely back inside.

Safety deposit key duplication: For some, having only one easy-to-lose key to your most valued possessions doesn't inspire much confidence. We offer skillful key duplications for important and complex locks, to ensure you always have the access you require.
Door closers: We install and repair manual and automatic door closers to prevent doors from standing open or slamming.
Whether you're upgrading your existing locks or finally getting those duplicate keys made, give us a call today at 651-426-0333 to learn more about our services or to request an open-up.